In Memoriam
ARIA appreciates its Members and remembers those who are no longer with us. We celebrate their contributions to ARIA and the profession. To contribute to this page, submit an article in Word format to [email protected]
Harold D. "Skip" Skipper
Skip was a world-renowned author whose scholarship focused on insurance-related public policy issues, particularly financial supervision, taxation, and international trade. Skip served as President of the American Risk and Insurance Association (1993-1994), and also served Associate Editor of the JRI. Please read more here.
George Rejda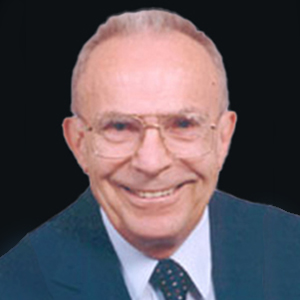 Professor George Rejda, a former President of ARIA 1977-1978, passed away on April 28, 2022 in Lincoln, Nebraska. George served in the United States Marine Corps and earned his doctorate from the Wharton School at the University of Pennsylvania where he was a Huebner Fellow. George joined the Economics Department at the University of Nebraska in 1963. In 1983, he was named the V. J. Skutt Distinguished Professor of Insurance. He held that position until his retirement.
George was an expert on private and social insurance programs; and employee benefits. He won several awards from ARIA for his articles published in the Journal of Risk and Insurance. His textbook, Principles of Risk Management and Insurance, is in its fourteenth edition. He also authored Social Insurance and Economic Security. George was married to his beloved wife, Lucille, for 58 years. She passed away in 2015. A more complete story about George will be posted here later this summer, 2022. https://www.dignitymemorial.com/obituaries/lincoln-ne/george-rejda-10731334
Finley Lee
Joseph Finley Lee, Jr., (1939-2022), known to one and all as Finley, died peacefully in Naples, FL on February 12, 2022.  He was a Huebner Fellow during 1962-1965 and earned his Ph.D.in Applied Economics at Penn. Of all Finley's traits, perhaps the strongest was his ability to set goals and achieve them.  His intense focus was not obvious in that he had lots of fun along the way.  However, nothing distracted him from his plan, and he was very efficient in carrying it out—often in an unusually creative way.  For example, he earned his Ph.D. at the height of the Vietnam War and fulfilled his service obligation as a Captain in the US Army by teaching Political Science at the U.S. Naval Academy.  Afterward he accepted a job at Florida State University but had always wanted to teach in North Carolina, his native state.  Within a few years he accepted an appointment at UNC-Chapel Hill, where he served on the faculty for 25 years. Finley's obituary may be found at https://www.naplesnews.com/obituaries/ndn024350. Please read more here.